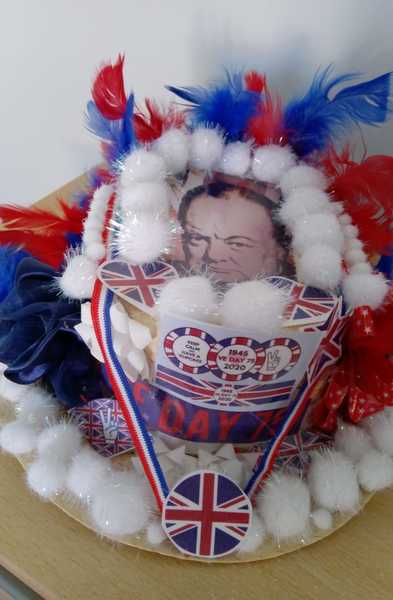 All the residents had a lovely day Celebrating VE Day.
They enjoyed a buffet lunch followed by Alexis singing on the decking area. There was lots of flag waving as Alexis sang White Cliffs of Dover and We'll meet again.
An amazing hat, made by one of the relatives families, stole the day.