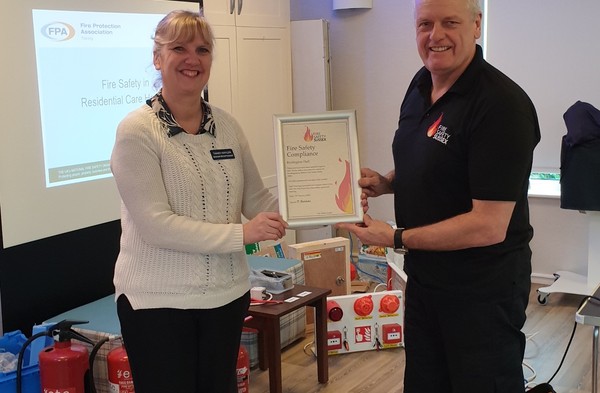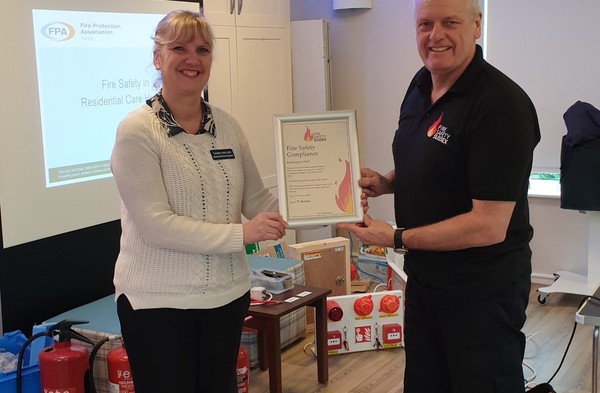 At the recent staff Fire Safety Training session David Batchelor of Fire Safety Sussex presented Tansey Hayler on behalf of Rustington Hall a certificate of Compliance for Fire Safety.
This recognises the commitment to Fire Safety from regular ongoing staff training to completion of Fire Safety risk assessments against PAS 79.
David Batchelor explains it's one thing to go and undertake a Fire Risk Assessment and pass the standards, but it's the commitment to ongoing training part of the standards and working together to further reduce risks in the unlikely event of an incident.
The Fire Risk Assessments are reviewed Annually.
Fire safety in care homes is particularly important given the nature of the residents and their mobility.
Family and friends of loved ones can take comfort knowing that residents are not only cared for and looked after in the normal daily nursing / care sence, but should the need arise they will be looked after according to their individual needs and the protection of others in an emergency situation.
The picture was taken at one of the regular staff training sessions.